Belt Grinding Device And Peeling Machine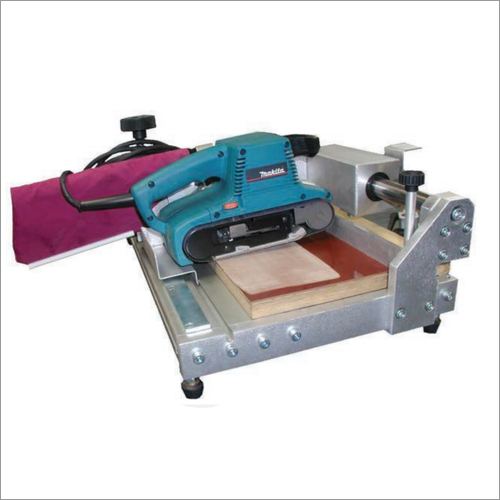 Belt Grinding Device And Peeling Machine
Price And Quantity
Product Specifications
Product Description
Leveraging on our experience, we provide Belt Grinding Device And Peeling Machine. This machine finds usage for the finishing surface roughness, removal of micro burrs, cosmetic finishes and polishing. The offered product is available in different specifications to meet the exact needs of the customers. This machine is tested on diverse parameters before the final dispatch.
A belt grinding device, otherwise called a belt processor, is a machine utilized for grinding and smoothing surfaces utilizing rough belts. It comprises of an engine driven rough belt that is folded over at least two rollers or pulleys. Belt processors are flexible devices that can be utilized for different errands like grinding, deburring, molding, and completing of metal, wood, plastic, and different materials.
Features of Belt Grinding Device And Peeling Machine:
High working efficiency,
Capable to run for a longer period,
Excellent structural strength,
Less waste production,
Highly durable blades for longe last operation.
FAQs of Belt Grinding Device And Peeling Machine:
Q: What is a peeling machine?
A: A peeling machine is a device used to eliminate the external skin or strip from products of the soil consequently.
Q: What sorts of produce might I at any point strip with a peeling machine?
A: Peeling machines are intended for an assortment of produce, including potatoes, carrots, apples, citrus organic products, and more.
Q: How does a peeling machine work?
A: Peeling machines utilize mechanical techniques like rough rollers or sharp edges to strip off the external layer of the produce.
Q: Could I at any point change the peeling thickness?
A: Indeed, many peeling machines permit you to change settings to control the peeling thickness in light of the produce type and size.
Q: Is a peeling machine reasonable for enormous scope creation?
A: Indeed, peeling machines are much of the time utilized in modern settings to smooth out the peeling system for higher creation rates.
Trade Information
Cash Advance (CA)

7-10 Days